The Louisville Public Library local history collection contains books, papers and photographs pertaining to the history of Nimishillen Township, Louisville, and the surrounding area.
Some of the materials available to view in local history include:
Marriage-Engagement-Birth Index
Cemetery Inscriptions, Stark County, Ohio (7 volumes)
Louisville High School The Mirror yearbooks, dated 1941-present
St. Thomas Aquinas High School Templar yearbooks dated 1974-present
Church Directories
Kenneth R. Smith's history Louisville, the Way It Was, 1834-1990

The Louisville Public Library maintains a searchable database of obituaries published in The Louisville Herald from 1887-present.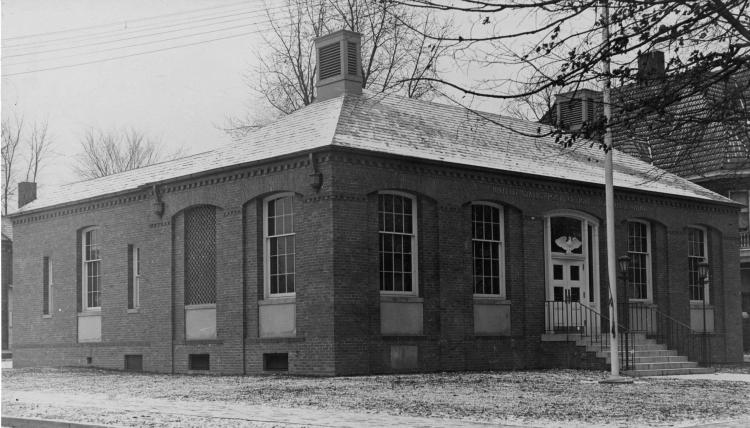 Much of the local history collection from the Louisville Public Library is on loan to the Louisville-Nimishillen Historical Society. LNHS is digitizing many old photos and documents.  When completed, these digitized images will be publicly available on both the Library's and Historical Society's websites.
The Library has also loaned our microfilm reader and issues of The Louisville Herald weekly newspaper on microfilm dated 1887-2004.
---
LOCAL AUTHORS
LHS WW2 Veterans 1935-1945 by Harold Voltz
The Memoirs of Louisville native Alan T. Reed
Any opinions expressed within the content are solely the author's and do not reflect the opinions and beliefs of the Louisville Public Library.
---
Stark County Links:
---
Ohio Links:
---
National Links: