You may have noticed a few new faces lately as we have added some new members to our Library family!
Anna and Emily are our new shelvers.  Both are students at Louisville High School.
.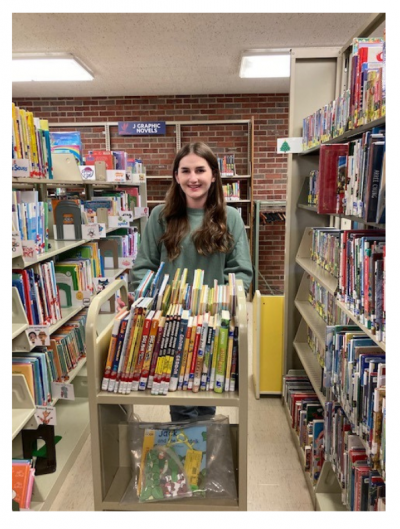 Donna and Kathy are our new Patron Services staff.  Donna had previously worked at the Library doing cleaning and maintenance, and we are thrilled to have her back!  She works the front desk and helps the Acquisitions team upstairs preparing materials for  our community to check out.
Kathy is retired from 27 years of service at the Stark County District Library, where she worked in the Children's Department. She was drawn to the community focus of the Louisville Public Library and the unique programming, in particular the Book Bike and the professional appearance of our video Story Times during the pandemic. She also loves the patrons and is continually impressed by their goodness, kindness, and the appreciation they express to staff.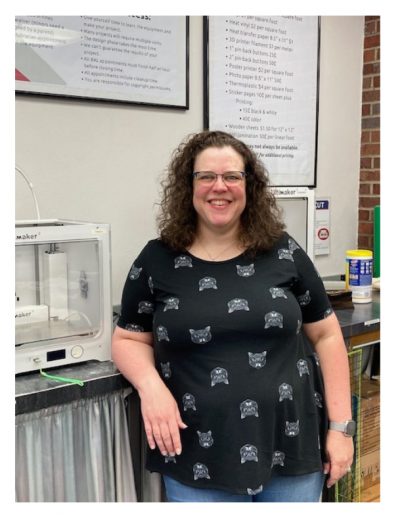 Marlana is our newest staffer in the Makerspace. When asked why she wanted to work here, she said, "I am a lifelong library patron and lover of books, so what's better than working somewhere you already love to be!" Marlana loves all of the services offered by the Makerspace and has enjoyed learning to use all of the equipment.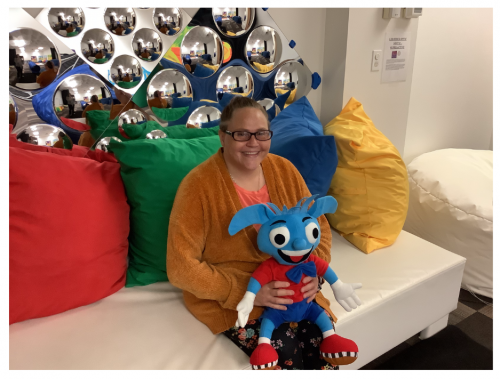 Tiera, or Ms. T, is our new Activities & Events Assistant and has always wanted to work at a library.  Add that to her previous experience coordinating activities at a nursing home, and throw in her love of reading, and it's a perfect fit! She's enjoying her new position (especially Story Times) and being a part of helping kids develop a love for reading.
Mike is retired from the Stark County District Library, and he is temporarily helping us out in our Outreach Department.  You'll find Mike on Mondays and Tuesdays in the Library car, delivering materials to homebound patrons, senior centers, and the Holds Lockers at the Nimishillen #1 Fire Station on Broadway Avenue in the township.