Local artist Iris Menegay is painting murals at the Library!
See Iris work most Mondays and Wednesdays from 10am-3pm, and other days as her schedule allows.  For everyone's safety, be prepared to enter through the back door on days when Iris is working.
Special thanks to the Louisville City School District for lending us their lift!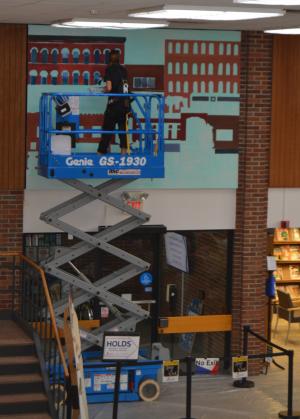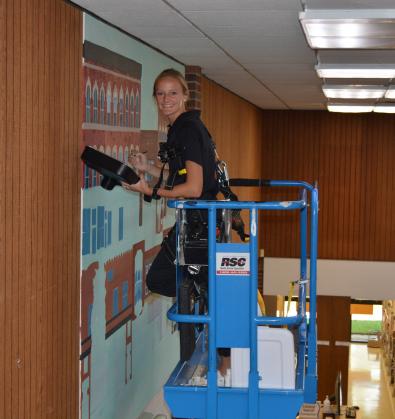 Over the front door, Iris is painting a view of downtown Louisville.  Can you identify the buildings?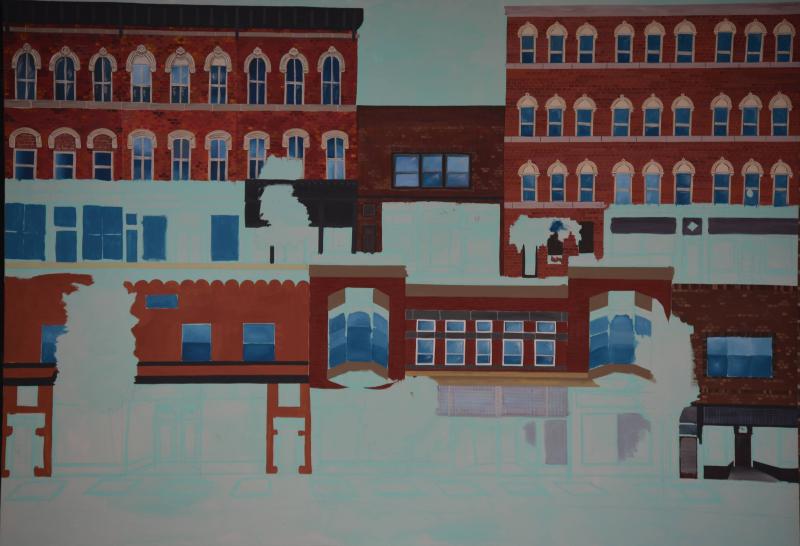 SPECIAL EVENT: STORY TIME WITH THE ARTIST
Read about art and artists with our story time librarian as Iris paints above you!