This year our program is themed around Kindness, Community and Diversity. The program runs June 5th through July 28th.
All programming during the months of June and July are about helping the community, being kind to others and diversity inclusion. We will also have several extra big events for the whole family. Let's all join together to make this summer and our community amazing!
Registration will start on June 5th. Just click the link below to complete the Google Form for your correct age group. Please complete a form for each individual who is registering. Remember, you must be a Louisville Public Library cardholder to register for the program. Don't have a card with us? Stop by the library anytime to get your card. It only takes a few minutes!
Register here starting June 5
Buddies - ages 0 to 5.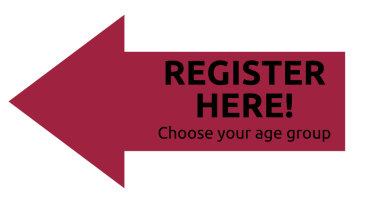 Don't forget to watch this Tutorial Video! It's one of your challenges. Yes, we will have weekly incentive sheets at the library every week to complete. The more challenges you complete the more chances you have at winning prizes!
Coming soon: Prize Showcase!
Everyone who registers will get a free book!
Lots of weekly activities, all summer long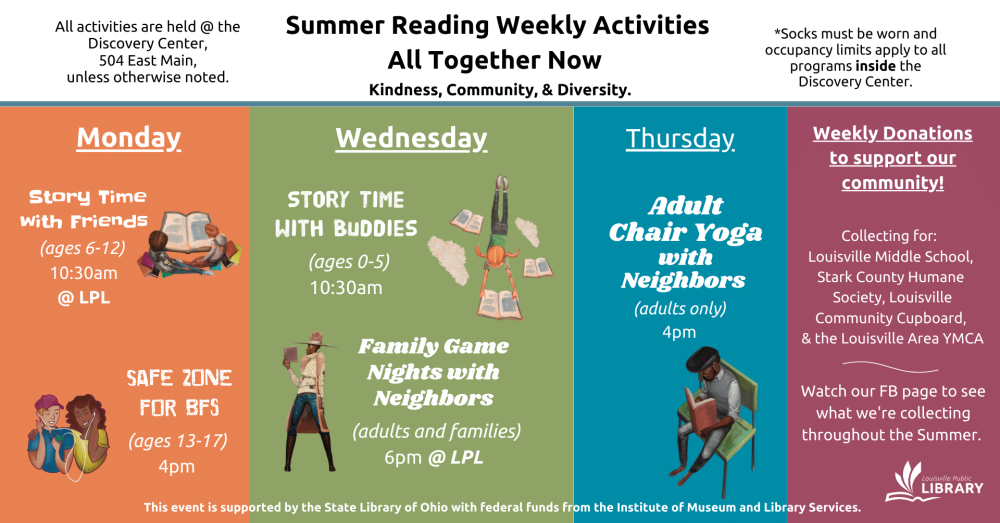 Special Events for Everyone!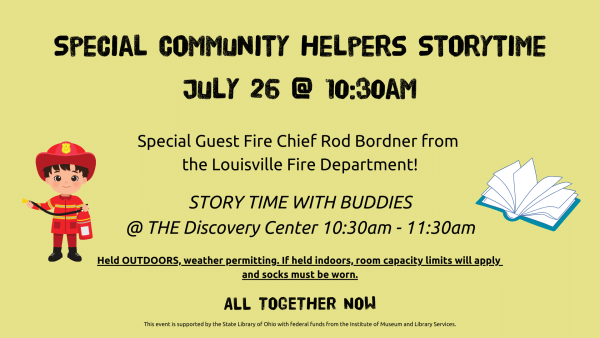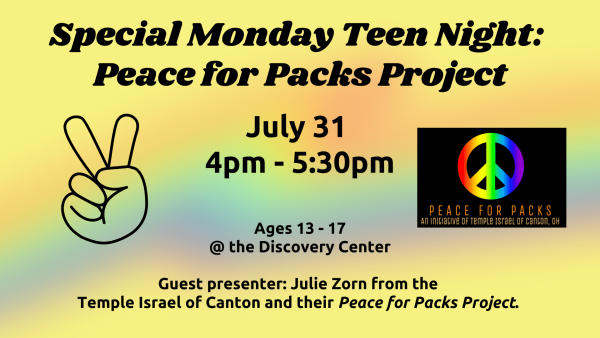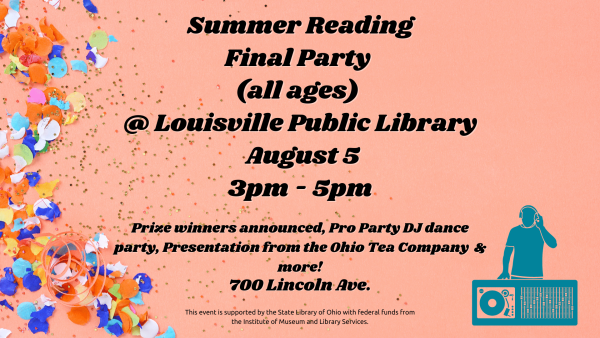 Planning farther ahead?  Check our programming calendar for all Summer Reading events! There's also a printable calendar below.
And helping the community, too!
See the donations schedule and specific requests on our Community Donations Page.
Thanks to a grant from the federal Institute of Museum and Library Services (IMLS), awarded by the State Library of Ohio.